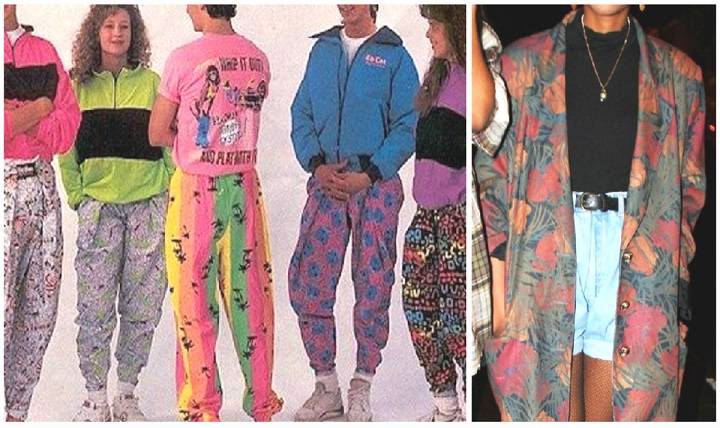 With time, everything changes. For example, if you look in the past, you will find that communicating with other people was tricky. But nowadays we can talk to anyone from Amy's point of the world very quickly. Even with time, we see changes in fashion trends. Things that were trendy in the 90s era aren't fashionable now. And in the future, we will see many more changes in current fashion trends.
Difference Between the 80s And Current Fashion Trends
Knowing about fashion trends can be pretty entertaining. You can learn many things about people, lifestyle changes from fashion trends. And people who are into fashion want to keep up with the trends as well. We all know that fashion trends in the 80s were way different than the current ones. Let's get to know about the difference between 80s fashion and contemporary fashion.
Side ponytail
Side ponytail was a mandatory thing for girls in the 80s era. Side ponytail means ponytails were migrated to the side of heads.
Cut-off Sweatshirts
Another mandatory fashion trend everyone must follow. That is to wear cut-off sweatshirts. In the 80s era, people used to cut off the bottom of their sweatshirts. In this way, their little belly will be shown off. Both men and women used to do this.
Neon Colors
The 80s ear was the time of color. Everything used to be so colorful. People used to express their happiness by means of color. And neon colors are the most vibrant ones. Girls used to wear makeup that consisted of neon colors. Then they used to wear neon-colored clothes. Men used to wear neon-colored t-shirts.
High Waisted Jeans
High Waisted Jeans was another notable trend in the 80s era. All the men in the 90s used to rock in high-waisted jeans along with neon-colored t-shirts.
Now let's talk about current fashion trends
Hoodies Under Blazers
In 2021 hoodies Under Blazers is the most notable trend. Nowadays, girls wear a dark, solid blazer with a slim, tapered hoody. Many celebrities wear hoodies Under Blazers. Even during many fashion shows, many models wore it.
Mom Jeans
A few years back, Girls used to wear skinny jeans all the time. But now almost every girl wears mom jeans. Mom's jeans are baggy jeans. And it looks classy as well as provides a great amount of comfort.
Oversized T-shirts
Girls rock mom jeans with oversized T-shirts. There are so many varieties of oversized T-shirts available. And the popularity of oversized T-shirts is increasing with time. Along with oversized T-shirts and Mon jeans, sneakers look great.
Cropped Cardigans
Cardigan is a part of winter clothing. But currently, girls are obsessed with cropped cardigans. Girls are wearing cropped cardigans almost every season. It gives a good amount of vintage vibe. And you can rock cropped cardigan with mom jeans and sneakers. Even boots will look great with cropped cardigans and mom jeans.
Fashion trends will change. But you should wear the things that make you happy. And it is important to feel comfortable as well.
Hdmoviearea Bollywood movie zone for downloading all kind of hindi movie.